Baalecool Nature Stay - A great Nature Resort in Sakleshpur
"Those were such wonderful days, in the evenings the whole family would sit together and chat that was the secret of our bonding. Today technology has spoilt everything, the whole family sits together in front of the TV but they don't interact, I wish I could go back to those olden days".
Do you also wish to go back to those golden olden days were you are not disturbed by technology,
"We welcome you to Baale Cool"
If you are shocked by the pristine surroundings, be amazed at the tranquility it has to offer. There is no mobile network, so no phones to disturb you out of the "Zen Statue" you achieve here. We have not told about the best kept secret. There are no Televisions and no fans, it is an absolute bliss. With the peak summer temperature at 22 degrees during summer, I bet you don't need a fan.
Sandwiched between two valleys of the mighty Western Ghats, it's like a painter's canvas, a photographer's dream (what with the variety of birds visiting this place) and a soul searchers place of Nirvana. There are a host of things you can explore too, the Shola grasslands, the ayurvedic plants, the natural Spa, trekking and you can also relax by dipping your feet in a natural stream that runs through the property.
Writers, painters and readers we welcome you to your lost kingdom. Come relax with us.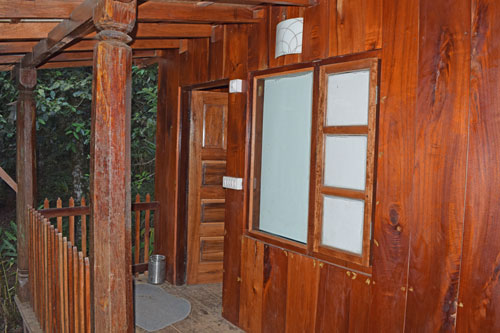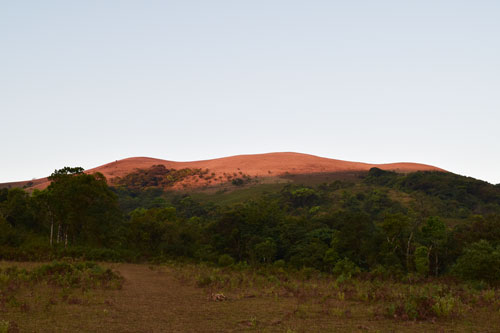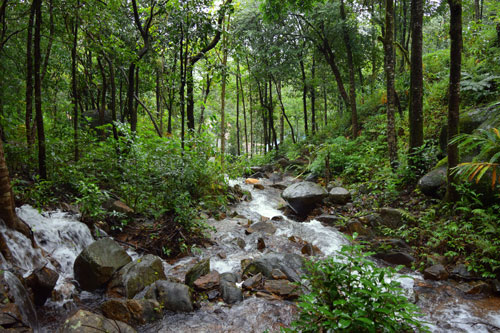 Discover Nature at it's FinestPLAY LIKE A PRO
The resort spread across 10 acres of Cardamom plantation and deep woods, revitalizing your mind, body & soul in forest environment. Baalecool Resort situated in Western Ghats is just 7km away from small town Hanbal, Sakleshpur. Just 30 minutes drive from Sakleshpur town to the resort through immaculately manicured coffee estates and a stream leading to resort is mind refreshing.
Wrapped in the lush embrace of a tropical rainforest, you will dwell in perfect harmony with nature, pristine and waiting to be explored. Allow yourself to be seduced by the orchestration of delicate, subtle sounds accompanying nature's theatre. Quietly elegant and exclusive, the Baalecool Resort is a state of mind with breathtaking vistas.
Explore our Nature
Experience Nature completely filled
Baalecool forms an ecosystem in itself. The resident naturalist at Baalecool Nature Resort will guide these tours where the objective is to provide guests with an intimate understanding of the fascinating ways in which nature functions, the mutual dependencies that all species form with one another and thereby the need to conserve and sustain ecosystems. Guests will get to see extending below a panorama of grasslands, evergreen, deciduous and riverine forests and the expanses of land irrigated.
The nature tours start at the resort where as part of an environment conservation awareness initiative the naturalist will take guests walking through the property where a profusion of spice plants and trees all thrive and are home to fascinating variety of endemic and migratory birds. Guests are also encouraged to plant a tree during the course of the tour. The naturalist at Baalecool will point out that the resort contains. species of trees and plants, host to. species of endemic and migratory species of birds.